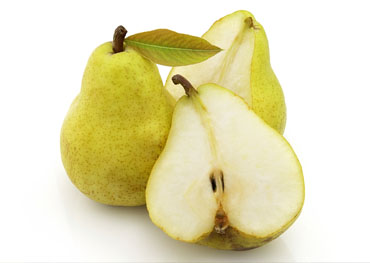 Pears
The pear is any of several tree and shrub species of genus Pyrus, in the family Rosaceae. It is also the name of the pomaceous fruit of the trees. The pear is native to coastal and mildly temperate regions of the Old World, from western Europe and north Africa east right across Asia.
The pear is normally propagated by grafting a selected variety onto a rootstock, which may be of a pear variety or quince.
China is the leading producer of Pear fruit in the world.
AVAILABILITY
J
F
M
A
M
J
J
A
S
O
N
D
Golden Pear
JAN-DEC
Shandong Pear
JAN-NOV
Ya Pear
JAN-DEC