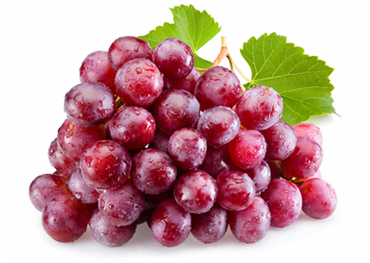 Grapes
A grape is a fruiting berry of the deciduous woody vines. Grapes are classified as Table Grapes and Wine Grapes. Table Grapes are eaten fresh, whereas Wine Grapes are used for making wine, jam, juice, jelly, grape seed extract, raisins, vinegar, and grape seed oil. There are also some seedless grape varieties.
Grapes grow in clusters of 15 to 300, and can be crimson, black, dark blue, yellow, green, orange, and pink. "White" grapes are actually green in color, and are evolutionarily derived from the purple grape.
Approximately 71% of world grape production is used for wine, 27% as fresh fruit, and 2% as dried fruit. China is the leading grape producing country in the world.
AVAILABILITY
J
F
M
A
M
J
J
A
S
O
N
D
Red grapes
JAN-DEC
White grapes
MAY-FEB
Rose Grapes
JAN-DEC